Raw, 1/2" square stock, 30" H. My simple idea, but it's a first and I'm pleased with the result.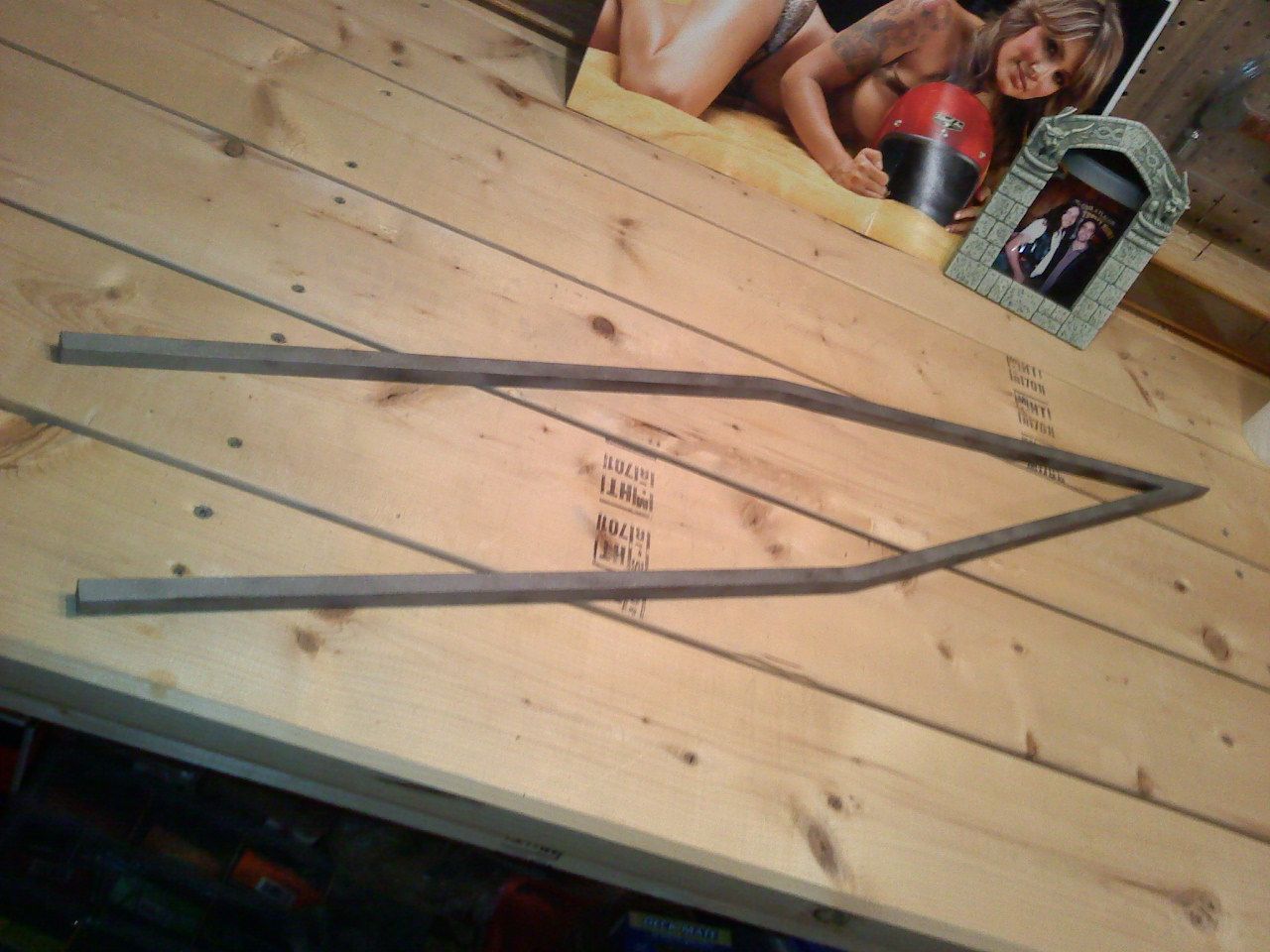 This was done at my pal Hammer's place of business. He delivered it tonight, and I owe him big. This will be a nice touch to the 1200.
Next steps include inserting a bracket to attach the backrest pad and drilling holes to fit the rigid sideplates. And lastly, off to paint.
Thanks again, H.