Removed the instruments from their stock bracket...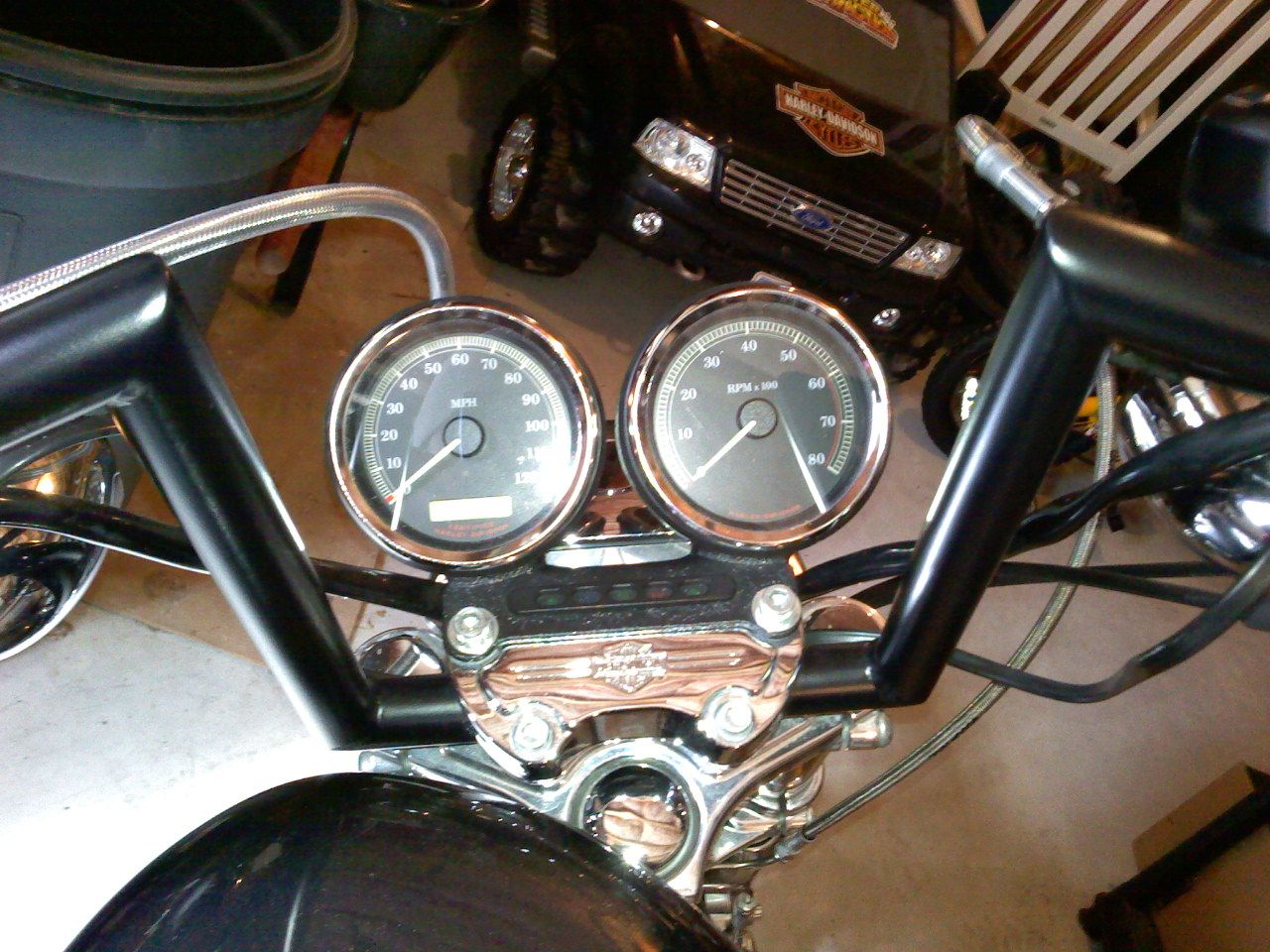 And dropped the Speedometer into the side mount bracket (ditching the Tachometer)...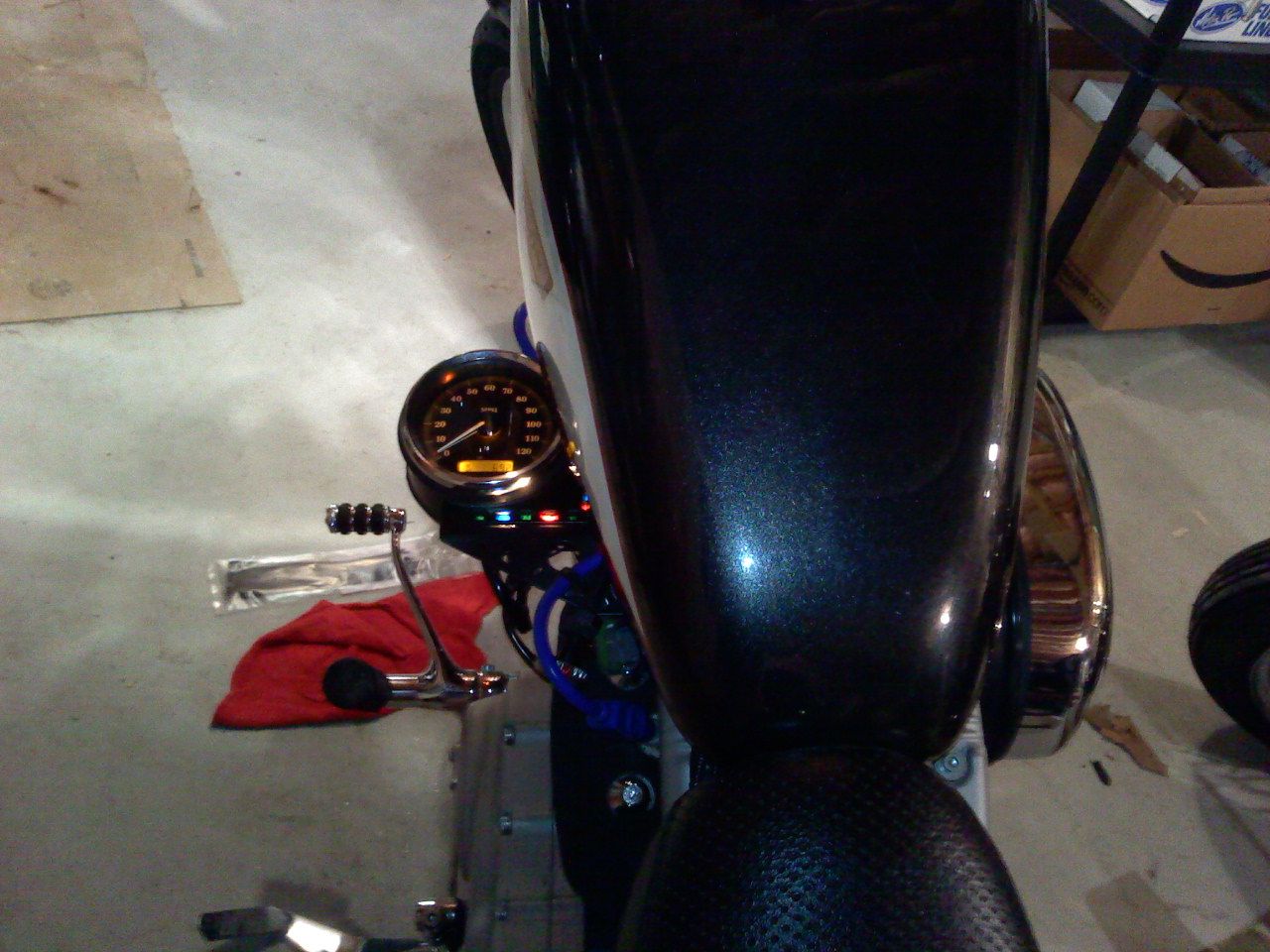 While pulling the wiring back, I realized the choke knob was in the way of the instrument panel being seated properly. Removed the choke...to be relocated somewhere else.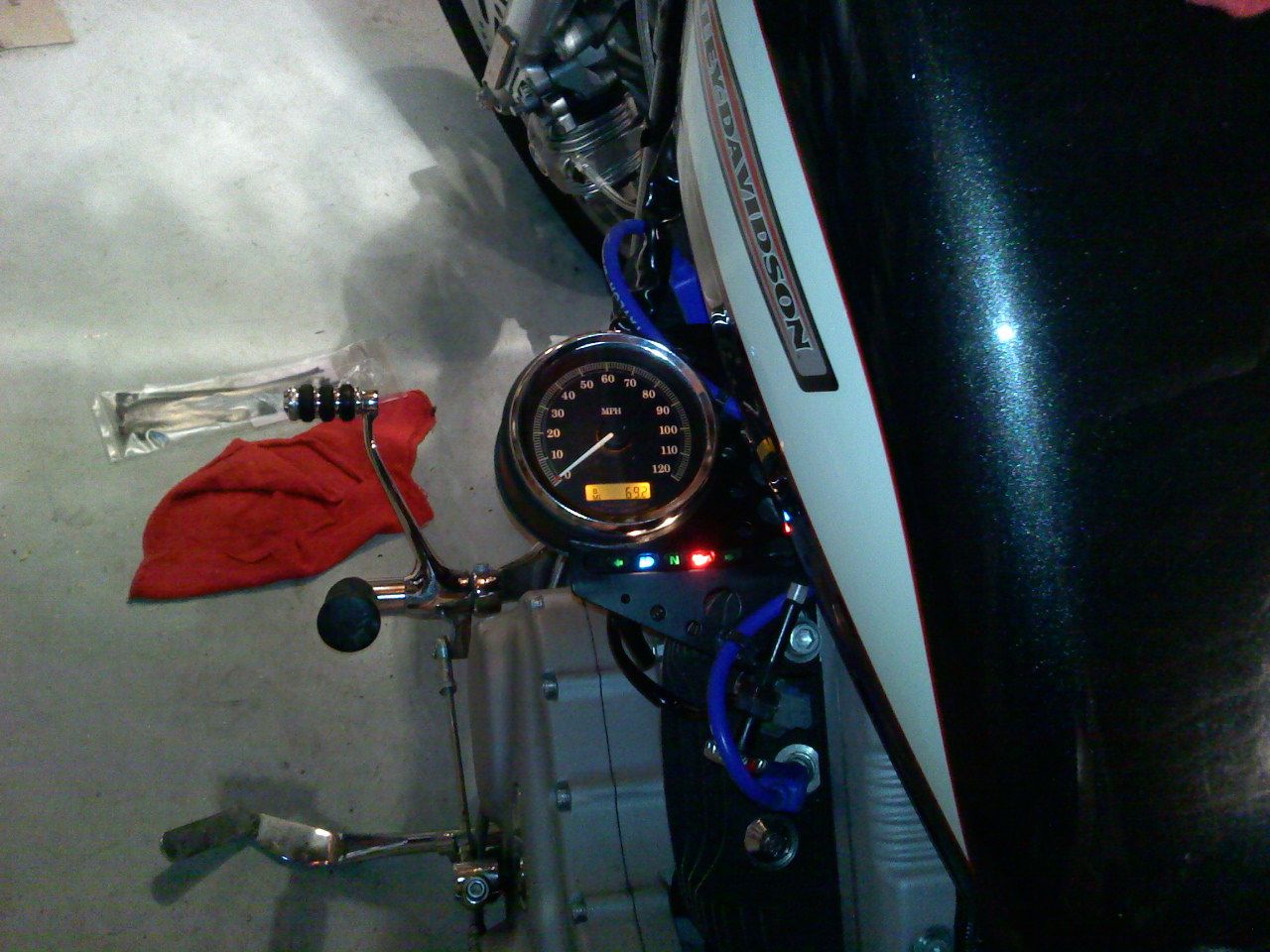 Thanks, Francesco, for the beautiful piece!!