...but the Keene Swap Meet. Huge swap meet with good stuff. The day was perfect for riding.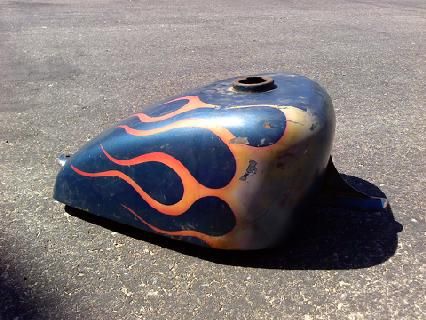 This was my find for the day. The tag on this gem said $60, but Evil's charm knocked $10 off.
The mural painted on the side is good karma for a trip we're taking soon!
Also bumped into a riding friend who was hocking a triangle sissy bar pad, which I took off his hands. He also threw in a gas cap for the tank. Good day!